No matter who we are, where we live, or what our goals may be, we all have one thing in common:  a heritage.  That is a social, emotional and spiritual legacy passed on from parent to child.  Every one of us is passed a heritage, lives out a heritage, and gives a heritage to our family.
The Babe Ruth League program is a legacy that many families have been proud to pass on, generation after generation.  They have shared their passion for the game, creating family traditions and priceless memories.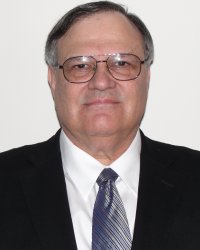 Who are Babe Ruth League Legacy Families?  One such family is the Cormier family.  Leadership, service, commitment, self-sacrifice and love are qualities of the head of this family – Joe Cormier.
Like many people involved in the organization, Joe had his start in Babe Ruth League as a player in Abbeville, Louisiana in 1963.  But if you ask Joe, he was born with a bat in his hand and a love for the game.
He earned his B.S. Degree in Education from USL and his M.ED Degree at McNeese University.
As a Babe Ruth coach, Joe was able to introduce a new generation of players to the Babe Ruth League family, including his own children.  Joe and his wife Becky, who have been married for over 40 years, raised three boys, and have four grandchildren.  Their son Kevin is a doctor; Justin is a Safety Consultant; and Nathan serves in the military (Navy).
Joe has worn many hats for the Babe Ruth League program, serving as a coach, manager and League President for A.A. Comeaux Babe Ruth League in Abbeville, a District Commissioner, Assistant Tournament Director, and Tournament Director.  Currently, he serves as Southwest Assistant Regional Commissioner, Chairman of the Babe Ruth Southwest Region Hall of Fame Committee and a Board Member for the Babe Ruth League Alumni Association.
Joe has been part of the World Series Committee for the Babe Ruth League World Series hosted by Abbeville.  In fact, for the first World Series hosted by Abbeville, he served as Financial Director, raising $100,000 to help renovate Ralph Sellers Field for the tournament.
Since 2008, Joe has served on the Task Force for numerous Babe Ruth World Series. 
Outside the baseball diamond, Joe has been instrumental in the growth and development of Babe Ruth League on the local, state, regional and national levels.  With the influx of travel ball, Joe introduced an aggressive and innovative plan to Mike Markins, State Commissioner, to keep players in community Cal Ripken, Babe Ruth Baseball and Babe Ruth Softball leagues in the state of Louisiana.  The plan involved meeting with Recreation Departments throughout the state to bring them back to the Babe Ruth community.  The hard work paid off when they were able to restore programs that registered over 3,000 kids.
Joe Cormier has often been heard saying, "I won't be happy until we have every boy and girl in America between the ages of four and eighteen wearing a glove and swinging a bat in the Babe Ruth League program."  He has been working for the last 39 years to make that a reality.
To honor his dad, Dr. Kevin Cormier, has set up recurring gifts to the Babe Ruth League Alumni Association.  "I have many fond memories of sharing the love of the game with my dad," said Dr. Kevin Cormier.   "I am thrilled to contribute to something so great as the Babe Ruth League program, my dad's legacy.  I just wanted to do something in his name that would be dear to his heart and as a way to pay it forward so other parents and children could share the same connection."   
Babe Ruth League Families expose their children to valuable life lessons and the nourishment and support needed for healthy and positive growth. 
To all of our families, thank you for the time and resources you devote to our children.  Our kids are fortunate enough to benefit from individuals who care and believe in them.  We are honored to have you join us in carrying on our vision and our legacy.