Larry Grondahl of Williston, North Dakota, has been appointed as the Director of Special Events for the Babe Ruth League, Inc. Alumni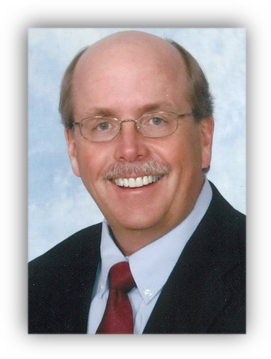 Association.
In his new role, Grondahl will work closely with the Alumni Board of Directors to provide direction, as well as oversee the planning and execution of Alumni events and activities, such as group reunions, donor-recognition events, and other alumni engagement opportunities.
Grondahl has been involved with the Babe Ruth League program since 1981 when he served as an Assistant District Commissioner.  Today he holds the positions of District Commissioner and Assistant State Commissioner for the North Dakota Babe Ruth Leagues.  Grondahl was the recipient of the 2016 Babe Ruth League/Lefty Gomez Volunteer of the Year Award, the highest honor bestowed upon a Babe Ruth League volunteer.  Furthermore, Grondahl has served as Host President for three very successful Babe Ruth World Series – the 2003 Babe Ruth 13-15 World Series, the 2014 Babe Ruth 13-Year-Old World Series and the 2016 Babe Ruth 13-15 World Series.
Grondahl spent most of his life with the Williston Parks Department.  He started as a part-time employee in 1972 when he was just 14 years old.  He served as Recreation Superintendent from 1980 until 1988.  He was elected to the Board five times, from 1990 to 2012, taking a two-year break from 2002 to 2004.  Grondahl also served as Vice President (1990 – 2002) and as President from 2004 until retiring in 2012.   Although he retired as President, Grondahl remains involved with the department as a member of the Williston Boys Baseball Committee, on which he has served for over 35 years.    
In addition, Grondahl currently serves on the following Board of Directors:  Williston Convention Bureau, Williston Parks and Recreation Foundation, Williston State College Foundation, North Dakota Officials Association, Williston Area Recreation Center Building Committee, and the Williston Downtowners Association.
According to Alumni President Mark Watkins, "We are delighted to welcome Larry Grondahl to the Alumni Board.  We searched for the best candidate to serve as Director of Special Events, and Larry reflects the level of skill, experience, and dedication we were seeking in his commitment to diversity, integrity, quality, and excellence.  We are pleased to have him on our team."
"It is truly an honor to become part of the strong tradition the Alumni represents for Babe Ruth League, Inc.," said Grondahl.  "I am grateful for the opportunity to serve and build upon the Alumni's growth and to help further strengthen Babe Ruth League, Inc.  Babe Ruth League has an exceptional history and a bright future.  I am eager to develop opportunities to further engage current and past members of the Babe Ruth League community."