At least four people were killed in southern Mississippi recently when a destructive tornado roared through the Hattiesburg area, leveling homes, ripping off roofs and tossing trees into roadways across the region.  As dawn broke, residents awoke to find trees, massive limbs and poles wrapped in power lines littering the streets next to decimated and severely damaged homes.  Nearly 15,000 homes and businesses were without power.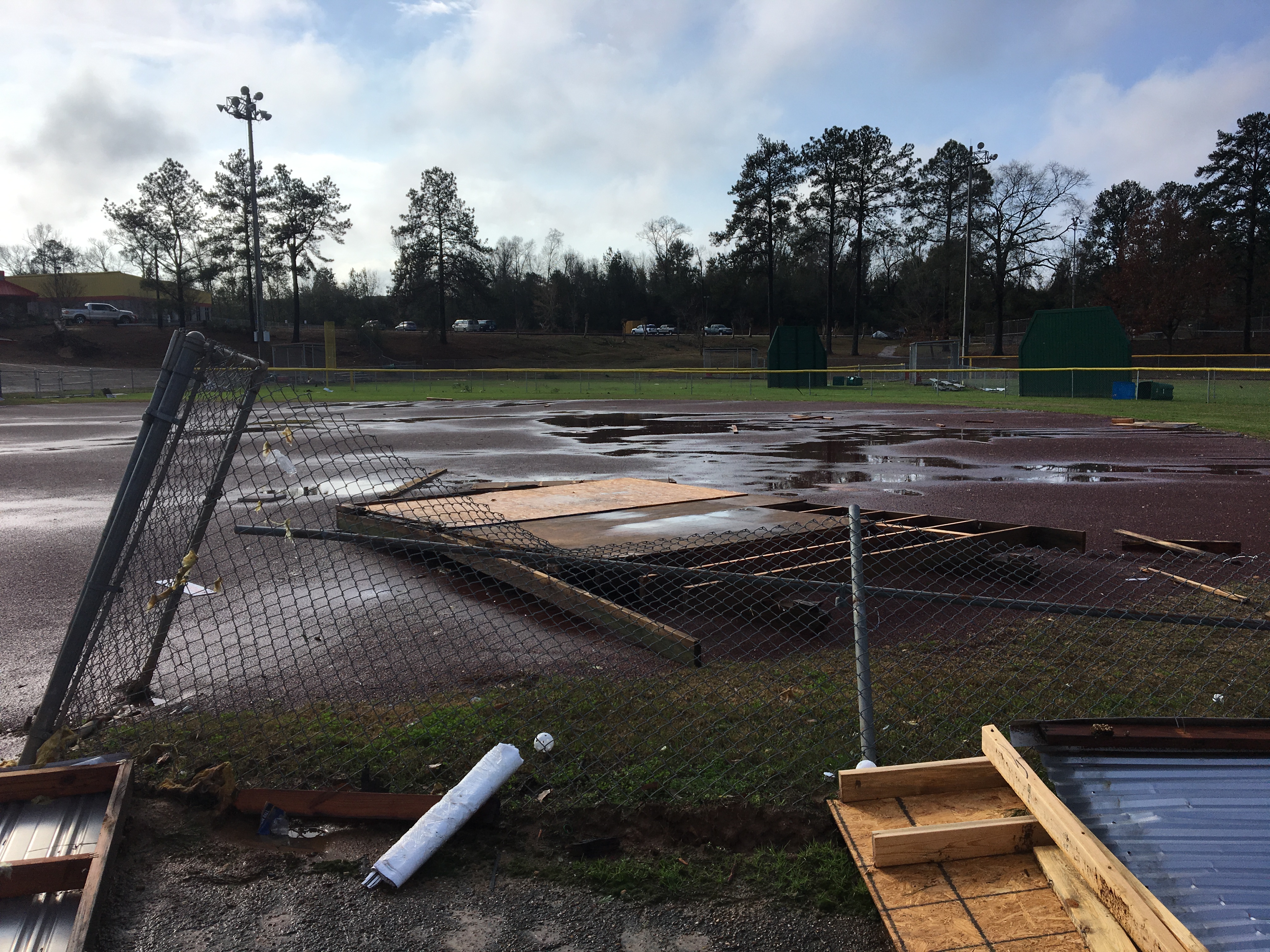 A member of the Babe Ruth family, the Petal Babe Ruth League, sustained a lot of damage to their complex, and lost one of the equipment sheds, due to the destructive weather.  Not knowing what insurance will cover, they are currently looking at $80,000 worth of damage to their complex and about $15,000 in equipment loss. 
The Petal Babe Ruth League serves 700+ kids, and they are slated to host the 13-15 regional tournament this summer.  They are doing their best to make repairs to get the season started and expect to be making repairs throughout the season to get ready for the tournament.
The Babe Ruth League Alumni Association places a high priority on assisting leagues that experience extensive loss due to destructive weather conditions, and was happy to send funds to the Petal Babe Ruth League to use towards covering the damages not covered by insurance.
Baseball and softball are about teamwork, and clearly it is going to take team by team, fan by fan, neighbor by neighbor to provide comfort to the youth of Petal by making sure they have some type of normalcy restored by being able to play the great game of baseball during the 2017 season.
The Babe Ruth League program consists of many "family" members whose great spirit of support, giving, and caring for youth goes well beyond the field of play.  If you would like to join the Babe Ruth League Alumni Association in assisting the Petal Babe Ruth League with a financial, equipment or other donation, please contact League President Derek Hall, 455 Cedar Street, Petal, MS 39465 – cell: 601-274-0708, email: director@petalbaseballassociation.com.