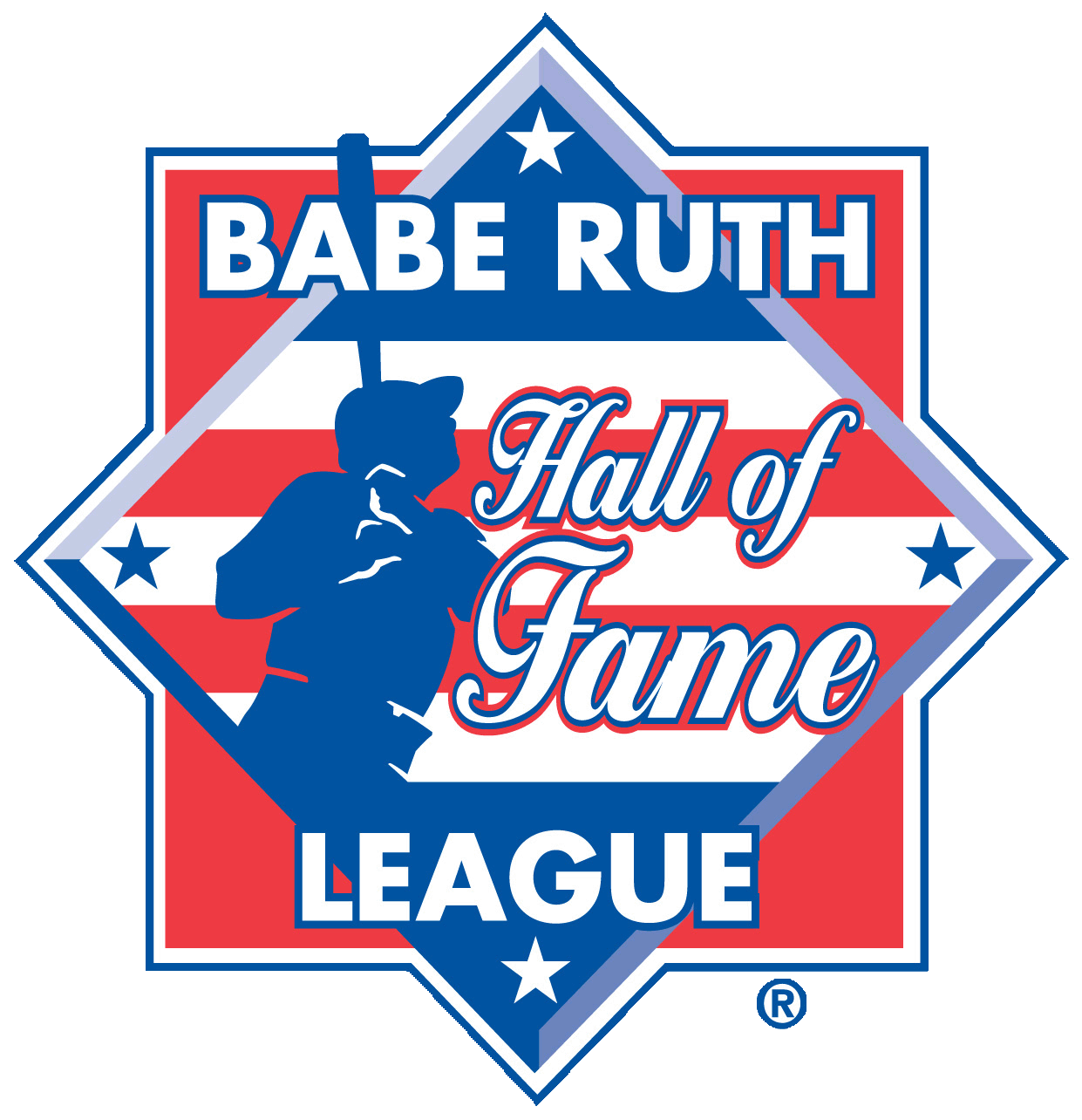 The Babe Ruth League International Board of Directors, at their recent annual meeting, unanimously elected Julia "Ruth" Stevens of Henderson, Nevada, into its Hall of Fame.
To be elected into the Hall of Fame, an individual or organization must have played a vital role in the development of Babe Ruth League.
Julia was born on July 17, 1916 in Athens, Georgia.  She is the last-surviving daughter of Babe Ruth. 
Born into a typical southern family home, Julia's earliest days were spent with her mother, grandmother and two uncles.  Her biological father had taken off and died shortly after Julia was born.  Her mother, Claire, in search of a career as a model, left the shelter of her Athens' home, packed up her mother and toddling baby and headed off to New York in 1918.
Claire eventually met and married one of the most legendary men to ever roam the globe – Babe Ruth. 
Julia was adopted by Ruth in 1929, when she was 12 years old.  Julia was the older of two daughters adopted by Ruth.  Dorothy Helen Ruth Pirone, who was adopted by Babe Ruth and his first wife Helen, is now deceased. 
"I knew who he was," Stevens said when her mother married Ruth.  "I was not surprised.  She had been seeing him for quite some time."  Julia didn't call him Daddy right away.  "No, I continued to call him Babe," she said.  "Mother said to Dorothy, 'You're going to have to teach your sister to call him Daddy.'  so, it was Daddy, Daddy, Daddy, and it has been ever since."
To Julia Ruth Stevens, Babe Ruth was much more than a great baseball player who hit a lot of home runs.  She still embraces the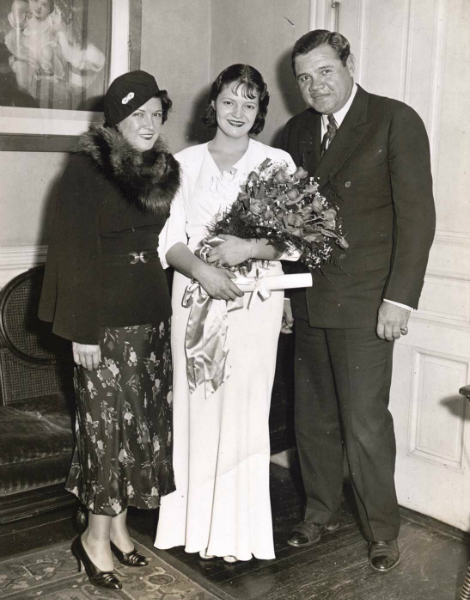 moments they shared during a 22-year father-daughter relationship.  She has far more memories than memorabilia.  "I used to love going to Opening Day and the World Series.  The crowds were big and there was just so much excitement."
Stevens' memories of The Babe being her father are built on fondness.  "I couldn't have had a better father than him," Stevens said.  "He taught me how to dance.  He was a beautiful dancer.  He taught me how to bowl, and we bowled together.  My mother was not a big sports fan outside of baseball, and we went to a lot of hockey games together."
A living link to long-ago diamonds, Julia is still besieged by journalists and autograph seekers asking questions about the Babe. "I think people feel when they meet me they are touching a part of Daddy. I know it is really him they admire, and it is a wonderful feeling for me to know they are connecting to a part of him through me." 
Tall, willowy and endlessly elegant, Julia appears ageless. She has warm brown eyes, speaks softly and is quick to laugh. In the center of her personality is an appreciation of the life she has lived as the daughter of the greatest ballplayer of all time. Reflecting on her relationship with Babe beyond the ball field, "I loved him," Julia will tell you. "I couldn't have had a better father."
On July 9, 2016, at Fenway Park, where Babe Ruth began his illustrious career, the Boston Red Sox celebrated the upcoming 100th birthday of Babe's daughter, Julia Ruth Stevens. Donning an official team jersey emblazoned 'Ruth 100' in red, Julia threw out the ceremonial first pitch prior to their game with Tampa Bay.  "She's lost a lot off her breaking ball," her son, Tom Stevens said, "It's more like a knuckleball now; it just floats."
Julia Ruth Stevens has devoted her life to perpetuating her father's legacy across America and beyond.  A big part of his legacy is the Babe Ruth League program, and Julia has been proud to encourage boys and girls in their love of baseball and softball.  
At the age of 101, Babe Ruth's daughter has slowed down a bit, but she remains sharp and proud to be a living connection to her father's legacy.  She still loves to talk about her "daddy" and the program named in his honor.  
In the late innings of her life, she has a single wish when it comes to her father. "I hope that his fame lives as long as baseball is played. "Because as a fan once said of her daddy once said, "Heroes get remembered. Legends never die."
Julia "Ruth" Stevens join more than 200 individuals and organizations who have earned the distinction of being inducted into the Babe Ruth League, Inc. International Hall of Fame.